The ultimate buyers guide for finding the best camera bag
The definitive guide for finding the perfect camera bag.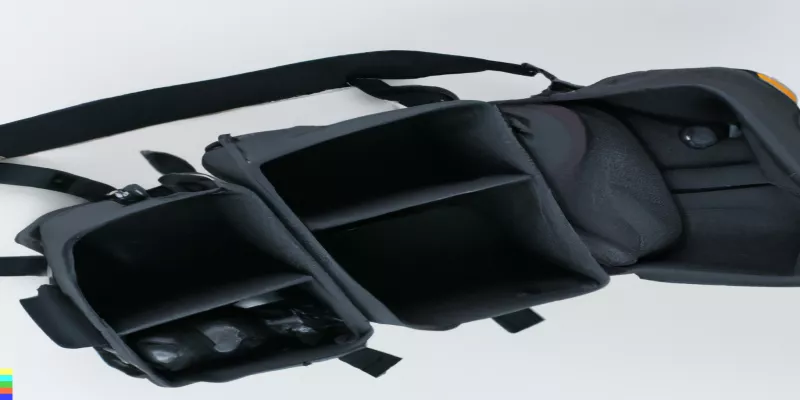 Ever wondered what features of a bag you have to prefer before buying a camera bag. You may need to note all the features you need before buying the bag. Here are the top picks people consider before buying a camera bag. Consider all of the points before you buy the Camera bag of your choice.
Top 10 things to consider when buying a camera bag
Size: Size is the first thing you need to consider. You may be a traveler and should be looking for a small size. You may have lot of camera accessories and you want all of them to fit into this bag. Camera bag has to be big enough to hold all of their gear but not too bulky or heavy to carry.
Organization: Bag with many compartments and pockets are popular. It would help to keep gear organized and easily accessible.
Protection: A camera bag should provide sufficient padding and protection to keep the equipment safe from bumps and scratches.
Waterproofing: Camera bags with waterproofing or water-resistant materials are preferred for outdoor photography and protection against unexpected rain.
Durability: You want a camera bag that can withstand heavy use and last for a long time.
Comfort: A comfortable and adjustable strap or harness is important for long hours of carrying the camera bag specially if you are a traveler.
Easy Access: Easy and quick access to the camera and lenses is essential for capturing the moment quickly. A bag with vertical compartments should be handy rather than stacking them one above the another.
Design: Although functionality is crucial, you should also look for stylish and attractive designs. Of course you do not want to look your bag dull and your photograph stylish :-)
Color: Color choices should be important for you so that it would always make your mind pleasant. Also you may tag it with a nice baggage tag to easily identify your bag from several baggage items so that you can easily identify your bag.
Price: Not last but you want a good value for the money you are paying for a camera bag that meets the needs and preferences.
Best selling products
GVM RGB LED Video Lighting Kit, 800D Studio Video Lights with APP Control, Video...
Average Price : 561.88
Low Price : 349.00
Buy Now
DSLR Camera Backpack vs Shoulder bag, which one you should buy
Backpack Camera bag
Look up for a bag with a good weight distribution, so that weight is evenly distributed without causing strain for back or shoulders. A hip belt will help you to distribute the weight evenly
Check on for the size of the bag. Make sure it fits all your camera accessories but not heavy to carry. You should also have good protection for bumps
Check on the access points to quickly grab the Camera or its parts. May bags has side access to quickly grab them as needed
Shoulder Camera bag (Crossbody)
Size and weight is first thing when comes to selection of the shoulder bag. You do not want heavy weight of your camera to be placed on either of your shoulders. Shoulder camera bag is ideal for you if you have less weight of your camera and its parts
Consider placing the camera crossbody which would be ideally distributing the weight. If there is a pain in one shoulder try swapping it from time to time.
Compartments in the camera with good protection need to be considered always
Any type of the bag you choose you should have protection for your camera parts, should be weather resistant, not heavy etc.
Extra tip: If you are air traveler try to never keep your camera in baggage. The good idea is to take your Camera along with you in cabin baggage. Many carriers suggest you to carry the fragile items in cabin baggage. Check cabin baggage weight before you pick the flight, this may vary from one airliner to another.
You may be interested in
Torjim Softbox Photography Lighting Kit, Professional Photo Studio Lighting with...
Average Price : 72.21
Low Price : 66.02
Buy Now
EMART 8.5 x 10 ft Backdrop Support System, Photography Video Studio Lighting Kit...
Average Price : 173.52
Low Price : 122.81
Buy Now